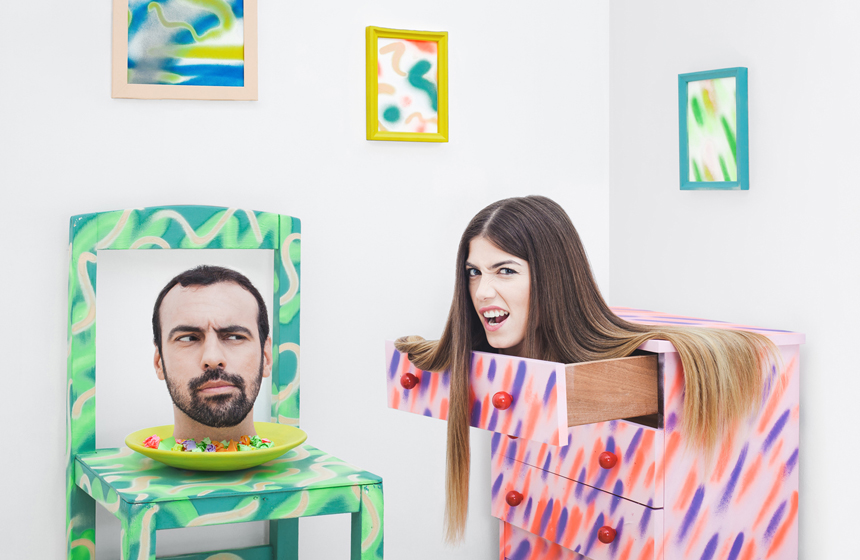 We are a creative studio that develops art direction, corporate identity, graphic communication, , editorial, set design, illustration, pattern design, and art projects.
We have a close relationship with our customers, we like to involve ourselves in every project and obtain the best posible results.
At the same time we elaborate personal projects that give us creative freedom. These exercises allow us to implement new techniques and visual results for future works.
For us it is important to advise our customers and support them to achieve professional and contemporary projects.
MIREIA RUIZ
Graphic designer, she studied at BAU school in Barcelona. After forming part of DGestudio, she joined Cocolia, where she took charge of the art direction. Today, together with Raul, they direct the studio.

Currently teaching "Illustration applied to corporate identity," in IDEP school, an Illustration postgraduate applied to design.

In 2012 she has been part of the jury of PFC Graphic Design school in BAU.

She combines her profession of graphic designer with illustration, with which she has participated in various artistic and creative projects.


mireiaruiz.com
CLIENTES
Absolut
Adidas
Ajuntament de Barcelona
Aymé
Bekinsale
Blanc Festival
Bolsillo
Cervezas Alhambra
Clipper
Kalise
La Sala, Centre d'Art 
Letter Cotton
Morillas
Museo Picasso
Pacific & Co
Paez
Perrier
Pompeii
Puig
Pull&Bear
Surf House Barcelona
The Beauty Makers
Tous
Una